Buyers are moving across Melbourne to be near Doncaster's public schools, parks and shopping
This post originally appeared on Domain.
If you've ever found yourself at Westfield Doncaster the week before Christmas, you may be surprised to learn the place is thought to have exceptional energy, according to the ancient laws of feng shui.
Not Westfield specifically but the whole of Doncaster Hill, incorporating the giant intersection of Doncaster, Williamsons and Tram roads.
Perhaps the shopping centre developers should have taken note. Building on the "head of the dragon", as this elevated landscape is called, is not the most stable of choices, says feng shui master Jodi Brunner.
It's the surrounding slopes and streets leading up to Westfield that are most desirable. With the mountain at their backs (the yin) and open space stretching out in front (the yang), Doncaster Hill residents are sitting pretty, Brunner explains. The chi rockets off the charts if the open space includes views of Melbourne's CBD, some 14 kilometres away.
From bucolic hills and fruit-growing beginnings, Doncaster has evolved beyond its sleepy '60s and '70s low-rise streetscape into a bustling urban hotspot.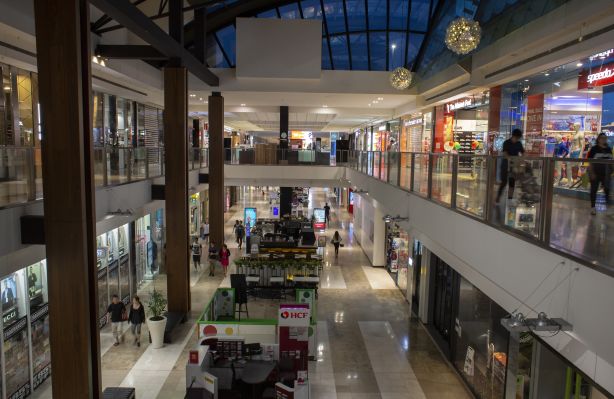 Westfield Doncaster. Photo: Stephen McKenzie.
New townhouses are in demand, and busy construction sites around Westfield point to still more high-rise apartment blocks.
The 800-home Mirvac redevelopment of the Eastern Golf Course, Tullamore Estate, sold out in a matter of hours when its land allotments hit the market a couple of years ago. Eighty per cent of buyers were overseas investors.
"Doncaster has awakened over the past decade as a premium growth suburb," says Fletchers director and auctioneer Jason Salan. "The suburb has enjoyed double-digit price growth, and that's largely due to Chinese money."
The north-eastern suburb's median house price sits at $1,282,500, up 71 per cent in the five years to 2018, according to Domain Group data.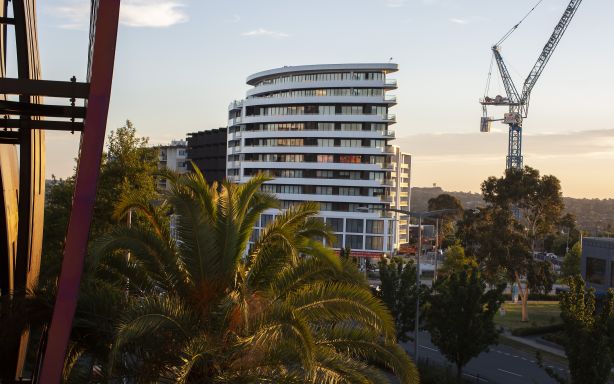 New construction in Doncaster. Photo: Stephen McKenzie.
Juliette Zhou, a senior sales and marketing consultant at Barry Plant, says feng shui explains why so many Chinese buyers are keen to snap up property in postcode 3108. It also helps explain why Box Hill, Glen Waverley and Springvale, which follow the contours of the dragon's neck, belly and tail, have large Chinese populations.
While many nearby suburbs have experienced a recent price drop of up to 15 per cent, this spiritual point of difference has safeguarded Doncaster's property market, Zhou explains, although a government crackdown on overseas buyers and an oversupply of smaller apartments has slowed the market significantly.
If buyers come for the positive energy, they stay because Doncaster is rich in amenities and sits within an easy commute of Melbourne's CBD, with Eastern Freeway access via Doncaster Road.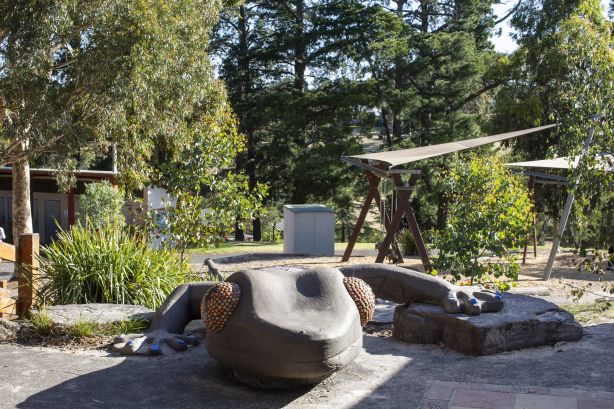 Ruffey Lake Park in Doncaster. Photo: Stephen McKenzie.
With a rail link for Doncaster still a pipe dream, the park and ride bus service is popular with locals.
Zhou has seen a spike in people moving from well-heeled suburbs like Balwyn North, wanting more bang for their buck while remaining within cooee of the big smoke. Others are migrating east from Coburg, Preston and Point Cook because they believe Doncaster offers better public education options.
Schramms Reserve, Doncaster Reserve, and beautiful Ruffey Lake Park on the eastern border offer respite for kids and adults alike.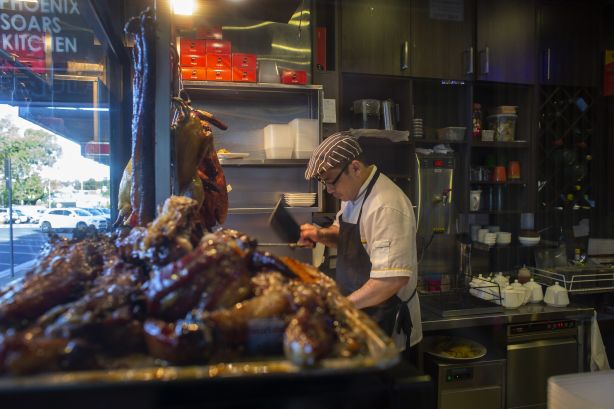 Phoenix Soars Kitchen in Doncaster. Photo: Stephen McKenzie.
Shopping strips and the huge Westfield hub with its shops, restaurants and entertainment complex cater to everyday needs and wants.
Locals queue at Phoenix Soars Kitchen for its crispy-skinned roast duck, there are yum cha restaurants galore, and you can get great wood-fired pizza at Zero95.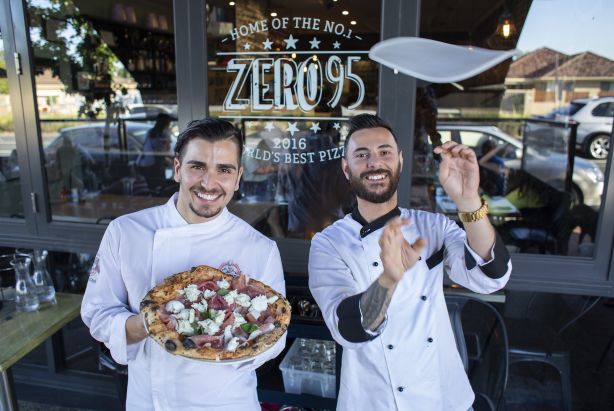 Zero95 pizza restaurant in Doncaster. Photo: Stephen McKenzie.
Zhou says proximity to Box Hill's Asian supermarkets and restaurants is another plus for many buyers.
Despite a Dan Murphy's opening up opposite, boutique bottle-o Nick's Wine Merchant at Jackson Court has survived and is a good bet when hunting for a special drop.