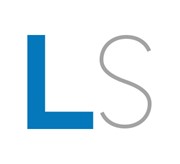 Building inspections carried out by qualified, registered and insured Architects.
Completely
independent of building companies or real estate agents, we undertake
visual condition surveys of buildings and houses and provide a written,
photographically illustrated report capturing the condition of a
property.
The reports can be an invaluable reference document and
provide peace of mind to developers, owners and tenants alike - and
ESPECIALLY useful for recording the condition of a neighbouring property
prior to construction or earthworks commencing on adjacent properties.

Clients
have include DPTI, HYLC, Renewal SA, the Housing Trust of SA as well as
private developers, housing agencies, private landlords and
owner-occupiers on projects as diverse as the Southern Expressway
duplication, Playford Alive, the new RAH project, small
multi-residential developments as well as individual homes.
Independent
reports and advice also available on issues relating to damp, cracking
and energy efficiency/sustainability, undertaken by Architects.


Australian Institute of Architects A+ member Registered with Architectural Practice Board of SA Alternative Technology Association member

ABN : 26163543979

Year of Establishment : 2012
Opening hours
Monday

9-5

Tuesday

9-5

Wednesday

9-5

Thursday

9-5

Friday

9-5

Saturday

Contact us

Sunday

Contact us
---
Reviews
Total of
0

reviews

Be the first to leave a review!
---
Leave a review