In-Tec Commercial Cleaning
0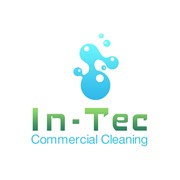 The Most Reliable Commercial Cleaning Service in SE QLD
In-Tec is a commercial cleaning company that delivers a high level of service and commitment that your business deserves. We've been providing commercial cleaning in the SE QLD region for over 20 years, earning our reputation as a service that you can always count on.
We set ourselves apart by focusing on three core values: Honesty, Quality, and Service. These values mean we provide cleaning services that are simple yet effective, value-laden yet trustworthy. Unlike many other cleaning services, we won't overwhelm you with unnecessary choices and services.
Instead, we simply clean. And we do this better and more consistently than any other commercial cleaning company in SE QLD today.
Our clients have always loved this single-minded focus, together with our drive to always be honest, always ensure the highest quality, and always deliver our highest level of service. This is what has kept our valued clients loyal for well over 20 years and what will keep them happy for many more years to come.
If you want a SE QLD-based commercial cleaning service that always gets results, then In-Tec is the team to call.
Our Cleaning Services
Having a clean working environment is vital to maintaining your business' reputation and workplace health and safety. Put your best foot forward with In-Tec's exceptional cleaning quality and attention to detail, intended to show you exactly what a real, honest commercial cleaning service is all about.
The team at In-Tec is one of SE QLD's market leaders when it comes to providing the highest quality commercial cleaning services across a range of property types and sizes. Our field of expertise includes:
The team at In-Tec is one of SE QLD's market leaders when it comes to providing the highest quality commercial cleaning services across a range of property types and sizes. Our field of expertise includes:
Office cleaning
Commercial cleaning
Commercial amenities cleaning
Commercial lunchroom and kitchen cleaning
No matter what kind of workplace you run, we'll tailor an all-round cleaning solution that will leave your property safe, sparkling and spot-free, day in and day out.
SAO: Green Cleaning at it's finest
At In-Tec, we have over two decades of experience using various cleaning products and methods, which is why we can confidently say that the Stabilised Aqueous Ozone Cleaning system is by far the best green commercial cleaning system in the world.
Powerful: It's more effective and 50% stronger and 3000x faster than bleach

Safe: It contains NO toxic chemicals, in fact, no chemicals whatsoever

Environmentally friendly: There is no packing, chemical waste or transport footprint.

Cost effective: It eliminates the cost of cleaning products and chemical safety training.

Versatile: Stabilised Aqueous Ozone can effectively clean any indoor or outdoor surface
Stabilised Aqueous Ozone has been long been used in multiple industries for everything from treating bottled water to sterilising medical facilities and cleaning Olympic swimming pools.
Now, with the introduction of technology that gives businesses access to Stabilised Aqueous Ozone on a smaller scale, it's amazingly green commercial cleaning capability is being realised in Australia and across the world!
Our Core Values
We believe that honesty is not only the best policy, but that there is no other way to do business.
Throughout our business' two decades of operation, the cornerstone principle of In-Tec Commercial Cleaning has been developing an honest and open team.
By committing to steering all our team towards honesty in all interactions - from our cleaners on the ground through to our administrative team in the office - In-Tec's day-to-day operations have been made a lot easier.
With our depth of experience and our extraordinary customer service, we're undoubtedly one of your top choices when it comes to office cleaning services in the SE QLD area.
Get in touch with the team
If you are considering hiring In-Tec for your cleaning needs, we would like to welcome you as a client of In-Tec. There are many cleaning companies Brisbane businesses can choose from, but we are confident that when you choose In-Tec you won't be disappointed.
To get in touch with us, please call Paul directly on 0403 368 650 or just email [email protected]

ABN : 82 616 306 891

Year of Establishment : 1994
Opening hours
Monday

8:30 - 17:00

Tuesday

8:30 - 17:00

Wednesday

8:30 - 17:00

Thursday

8:30 - 17:00

Friday

8:30 - 17:00

Saturday

Contact us

Sunday

Contact us
---
Reviews
Total of
0

reviews

Be the first to leave a review!
---
Leave a review