Carmichael Gardening Services
0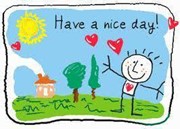 Born to Garden :) Forced to work :(
Carmichael's Gardening Service offer a wide range of services for your lawn and garden.
From servicing your lawn, with our push mower or ride-ons, and even mulching service if you require.
Edges, unruly hedges, and untidy trees and shrubs are also on our service list.
We can also remove all that untidy rubbish mounting up behind the shed.
We also fertilize your lawn, and and keep lawn pests to a minimum.
Weed control is another one of our many services given to all our customers.
Build a new raised garden bed for those veggies
Supply & Lay some new lawn
We can also do handyman jobs like tap washers, broken down pipes, squeaky doors, Broken curtain rails, toilet roll holders, loose towel racks all can be repaired by Carmichael Gardening Services.


ABN : 23 203 853 983

Year of Establishment : 2009
Opening hours
Monday

9- 3 Pm

Tuesday

9- 3 Pm

Wednesday

9- 3 Pm

Thursday

9- 3 Pm

Friday

9- 3 Pm

Saturday

Contact us

Sunday

Contact us
---
Reviews
Total of
0

reviews

Be the first to leave a review!
---
Leave a review